How fragmented is multifamily?
A visual study of multifamily property management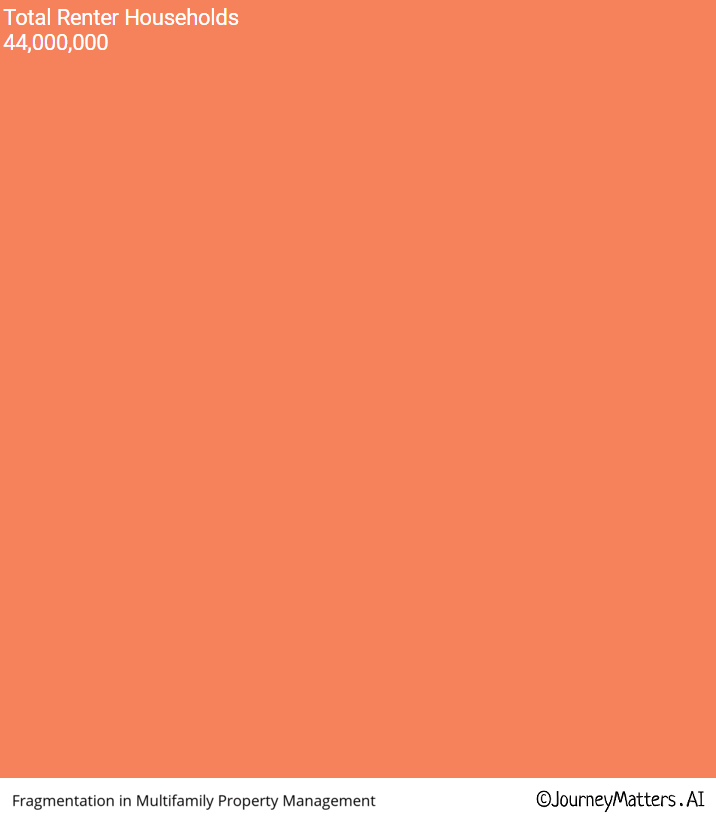 Did you know that the US search engine market is dominated by three players (Google, Yahoo & Bing) with a 97.29% share?
Let's take another example - the US carbonated and soft beverage industry. Around 66% of the industry's market share is owned by two players (Coca-Cola and Pepsi.)[1][2]
But for multifamily, it's a different story. Despite a number of high-quality property management companies active in the market, the NMHC Top 50 manage only 9.4%  of the total rental market.
How big is the gap, though?
We created a visualization to understand how NMHC Top 50 measures up with the total rental market[3] of 44 million units. These include single-family, manufactured, multifamily with 2-19 units, and multifamily with 20 or more units.
Visualization Controls:
The graphic auto-plays, but you can pause and take a better look at each slide.
You can hover over each rectangle to get more information.
Let's breakdown the insights slide-by-slide:
Slide 1:
The Housing Vacancy Survey conducted by the US Census Bureau[4] puts the number of renter households at 44 million.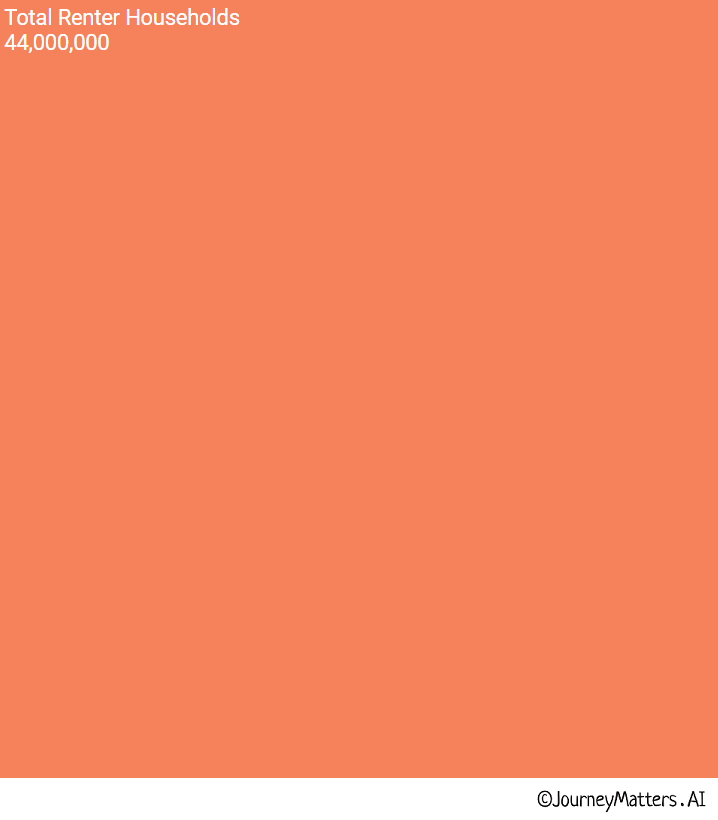 Slide 2:
The NMHC Top 50 manage only 9.4%[5] of the total rental units.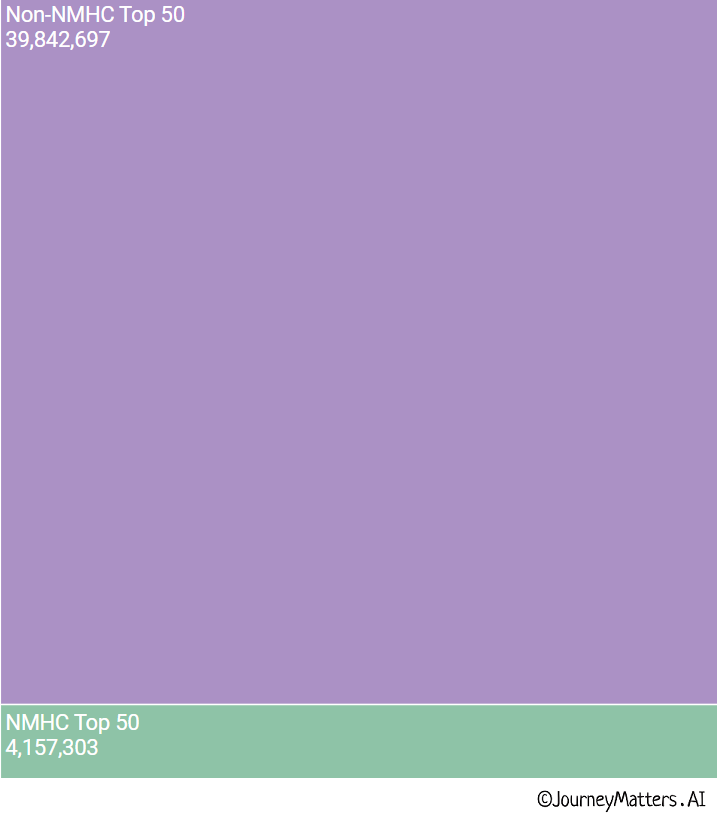 Slide 3:
The Top 10 NMHC managers manage only 4.3% of the total rental units.
However, this is 46.09% of all units managed by the NMHC Top 50.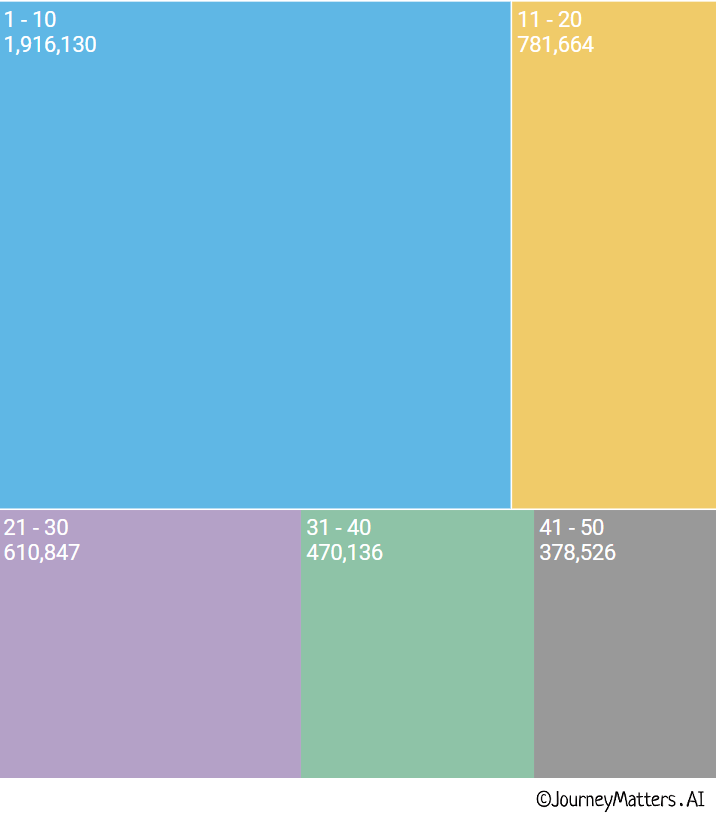 Slide 4: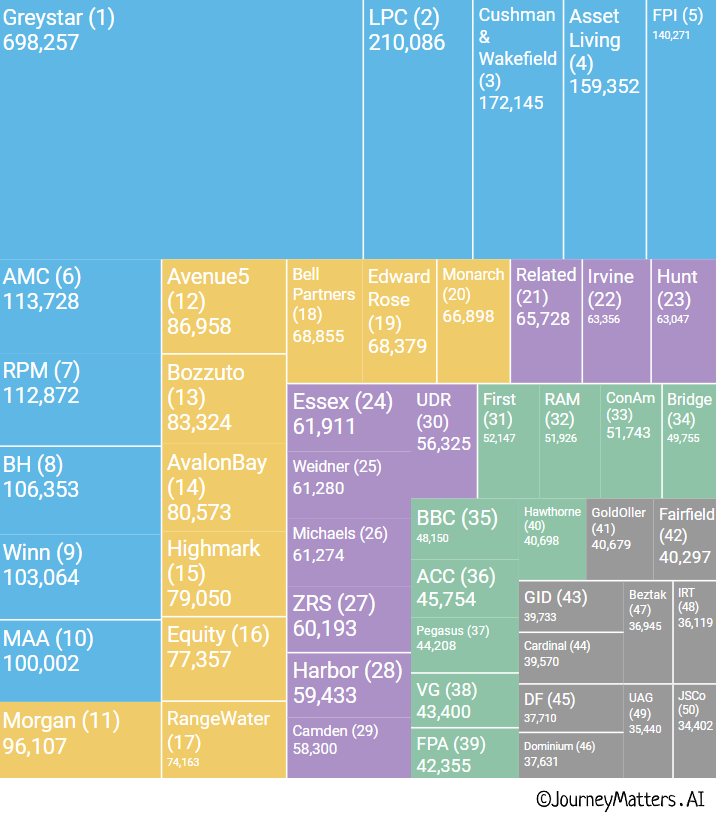 The top manager manages only 1.5% of total rental units. This is 16.79% of units managed by the NMHC Top 50.
The second largest manager manages only 0.47% of total rental units. This is 30% of the top manager's total.
EndNote
Multifamily is a fragmented industry. Property managers — new and experienced — have plenty of room to build and grow.  Multifamily technology companies have many options: They can target the high-end Top 50 market, or target the mid-market segment just below the NMHC Top 50, or target the often ignored small property management companies
How do you look at multifamily fragmentation? Let us know in the comments.
---
Resources