Multifamily lead nurturing: The Power of SMS
Two-thirds of US consumers today prefer companies that offer messaging as a communication channel. Including SMS in your multifamily nurturing strategy is a convenient and popular way to engage with prospects.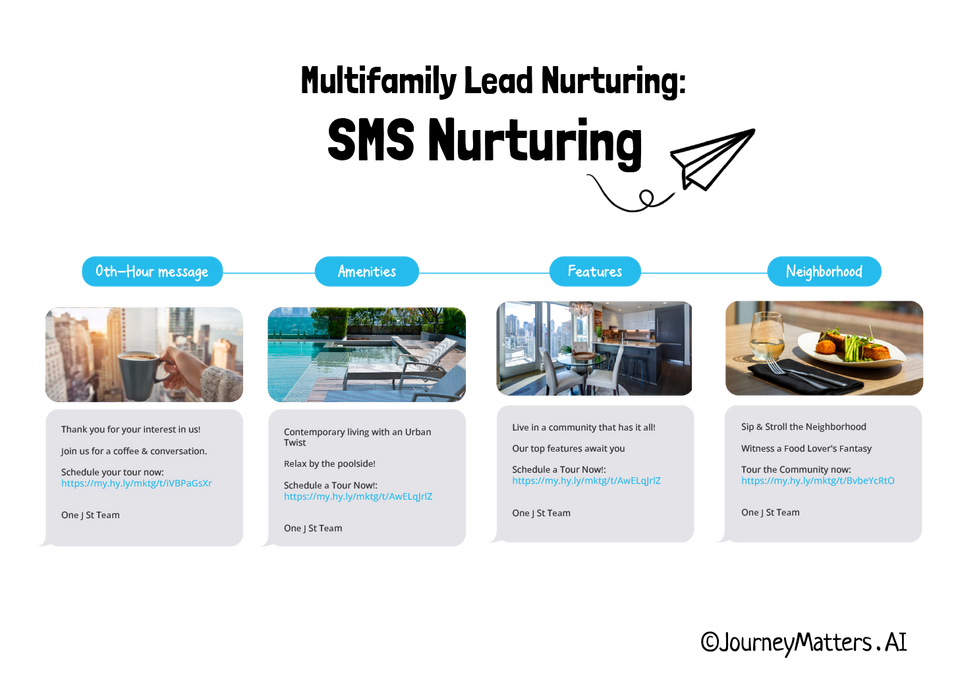 Summary
SMS nurturing is a faster and more convenient way to nurture your prospects. 95% of US consumers[1] read and respond to text messages within 3 minutes of receiving them. Like email nurturing, multifamily SMS nurturing also leverages the Human + AI approach.
This article answers the following:
Why do you need SMS nurturing in multifamily?
What does the SMS nurture journey look like?
What is the multifamily SMS nurture sequence?
What compliance standards should you meet for SMS nurture?
What are the best practices for creating nurture messages?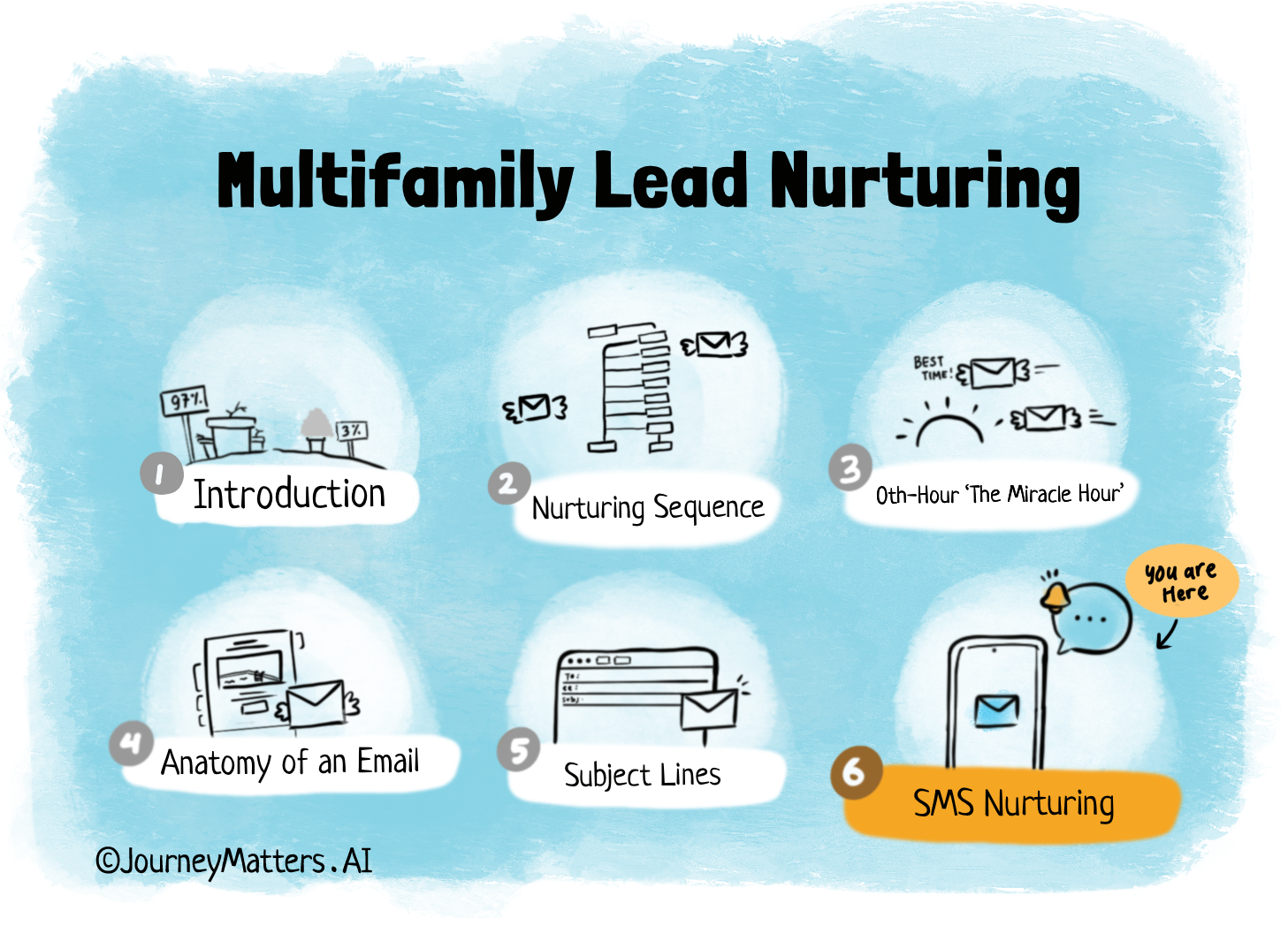 What does the series include?
The Power of SMS-Based Nurturing in multifamily
69% of multifamily prospects opt-in for SMS messages. - Hyly.AI Data Science Team.
If you haven't incorporated SMS nurturing in your multifamily marketing strategy yet, it's time you do!
But what does SMS nurturing mean? SMS nurturing refers to the use of text messages to inform and engage prospects. The nurture messages are generally transactional, i.e., the prospects can't reply to them.
Why should multifamily use SMS nurturing?
This post is for subscribers only