Introduction to Multifamily CDP: Unlock the True Value of Data
A CDP can help unlock the true value of multifamily data. By bringing together data from disparate sources, CDP provides a unified view of customer data that can be used to drive insights and actions.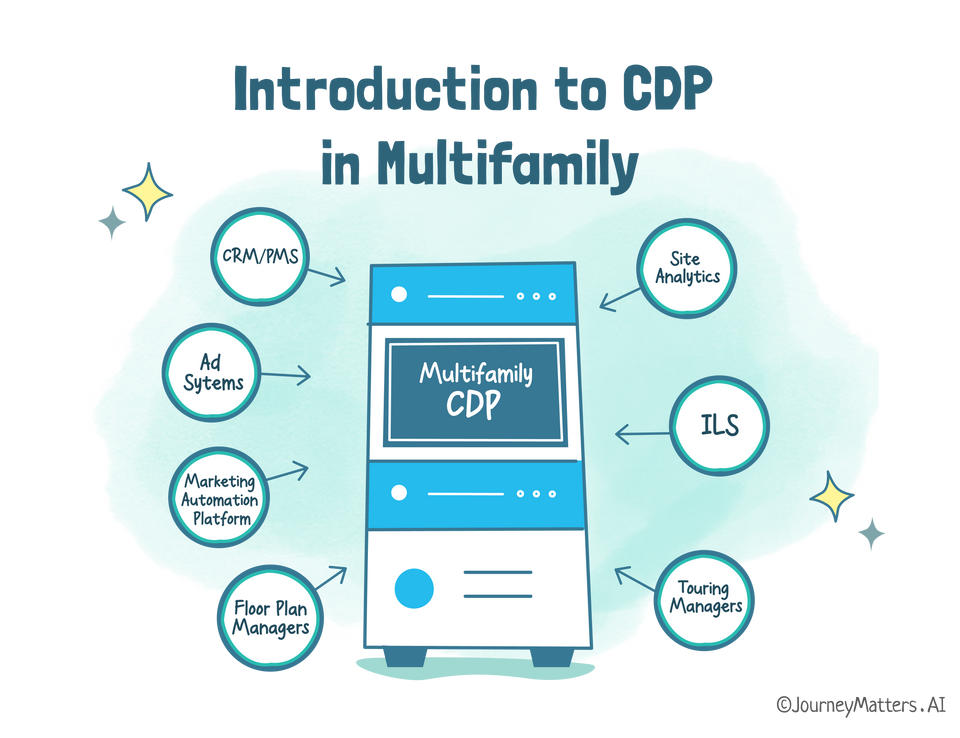 Multifamily today has a treasure trove of data that can enable the onsite and offsite teams to enhance resident and prospect experiences. However, with properties dispersed geographically, collating and providing the data to your teams isn't easy.
According to a report by John Burns Real Estate Consulting and AppFolio, 80% of property managers [1] find it challenging to access the data and insights they need. This is where a Customer Data Platform (CDP) comes into the picture.
💡
CDP is software that collects customer data from multiple sources and unifies it into a single, consolidated view, known as a 360-degree view. The 360-degree view provides a comprehensive understanding of a customer's interactions, preferences, and behavior with a company across all touchpoints and channels.
This post is for subscribers only