The Impact of Tour Scheduler on Agent Workload: An Analysis
What difference does a tour scheduler make to the agent workload? We share the insights from Hyly.AI Data Science Team's study on touring data.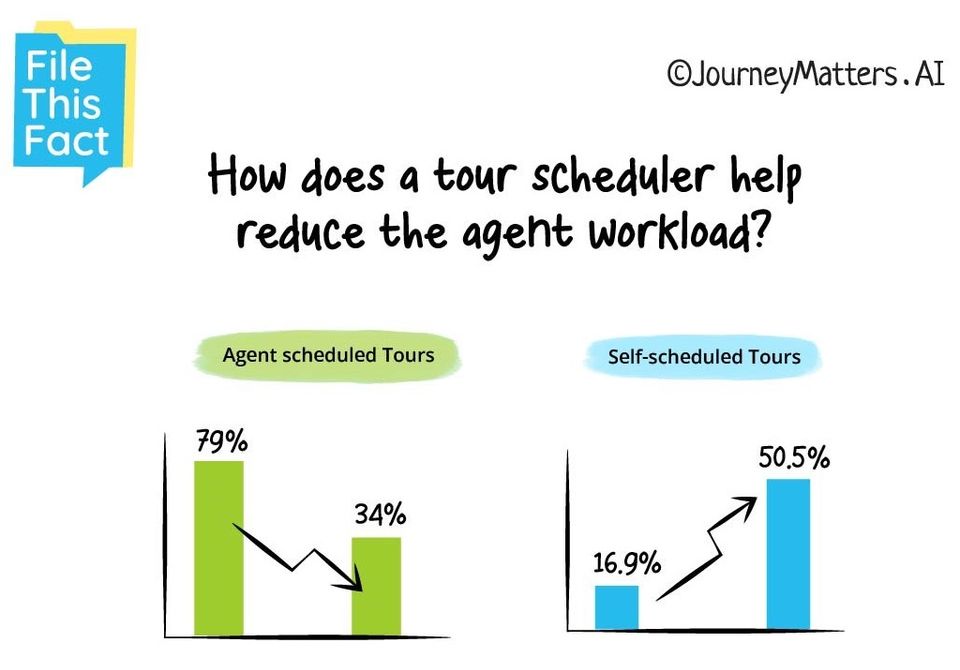 The Background
Tour scheduling remains one of the most crucial activities in a prospect journey. It's the ultimate goal of all lead nurturing campaigns. But like most multifamily workflows, tour scheduling has been an agent-driven process. With the evolution of multifamily tech and renter demands, keeping up with all the possible touring options gets complex and overwhelming for agents.
For the above reasons, a well-designed tour scheduler has become indispensable to multifamily prospect journeys. It not only makes the lives of the agents easier by reducing their touring workload but also helps prospects choose the tour of their choice at their own convenience.
The Study
So, how much difference does a tour scheduler make to the agent workload?
To analyze the impact of a tour scheduler on existing workflows, the Hyly.AI Data Science Team studied touring data over a period of 2 years. They tracked the changes in the channel mix of tours (where did the tours come from?) from the time a tour scheduler was set up through the duration of the period of study.
The Findings
The following were the findings of the study:
The number of agent-scheduled tours dropped by more than half (56%).
The number of self-scheduled tours almost tripled (299%)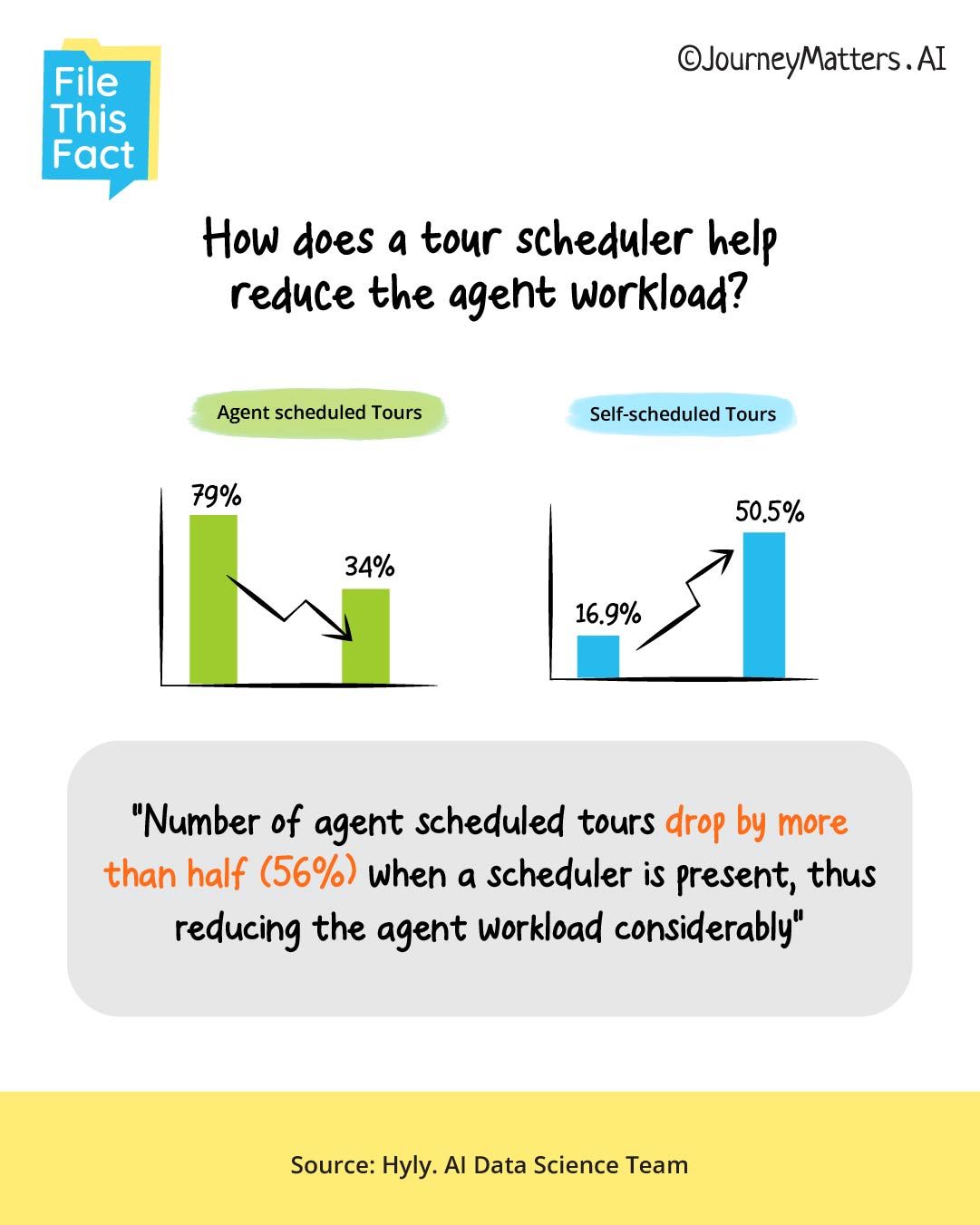 So, the numbers prove the undeniable role of tour schedulers in making agent and renter experiences better.
Like it? #FileThisFact
Need another fact? Comment to let us know.