Design your Prospect Journey: A 3-Step Process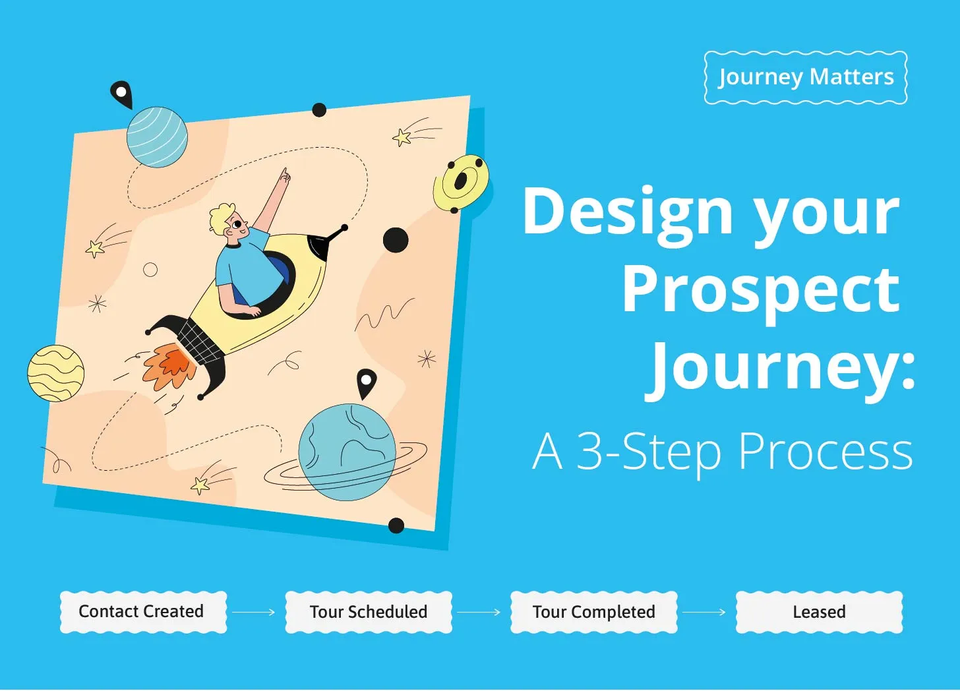 A Humans + AI approach to delivering delightful prospect experiences
Summary
Prospect Journey Challenges: At any point in time, 97% of the leads in the CRM are explicitly ignored as "dead leads." There are two main causes of this waste:
Prospect Journeys from lead to lease are poorly designed
AI support for the Prospect Journey is virtually absent (except, perhaps, for the tour scheduling phase of the journey)
A 3-Step Approach to Designing Prospect Journeys: We recommend a 3-step process to design, build and automate a prospect journey to standardize and improve efficiencies across the board:
Break the journey into sub-journeys
Design the communications and processes for each sub-journey
Decide on the Human+AI mix for each process in the sub-journey
---
Prospect Journey Challenges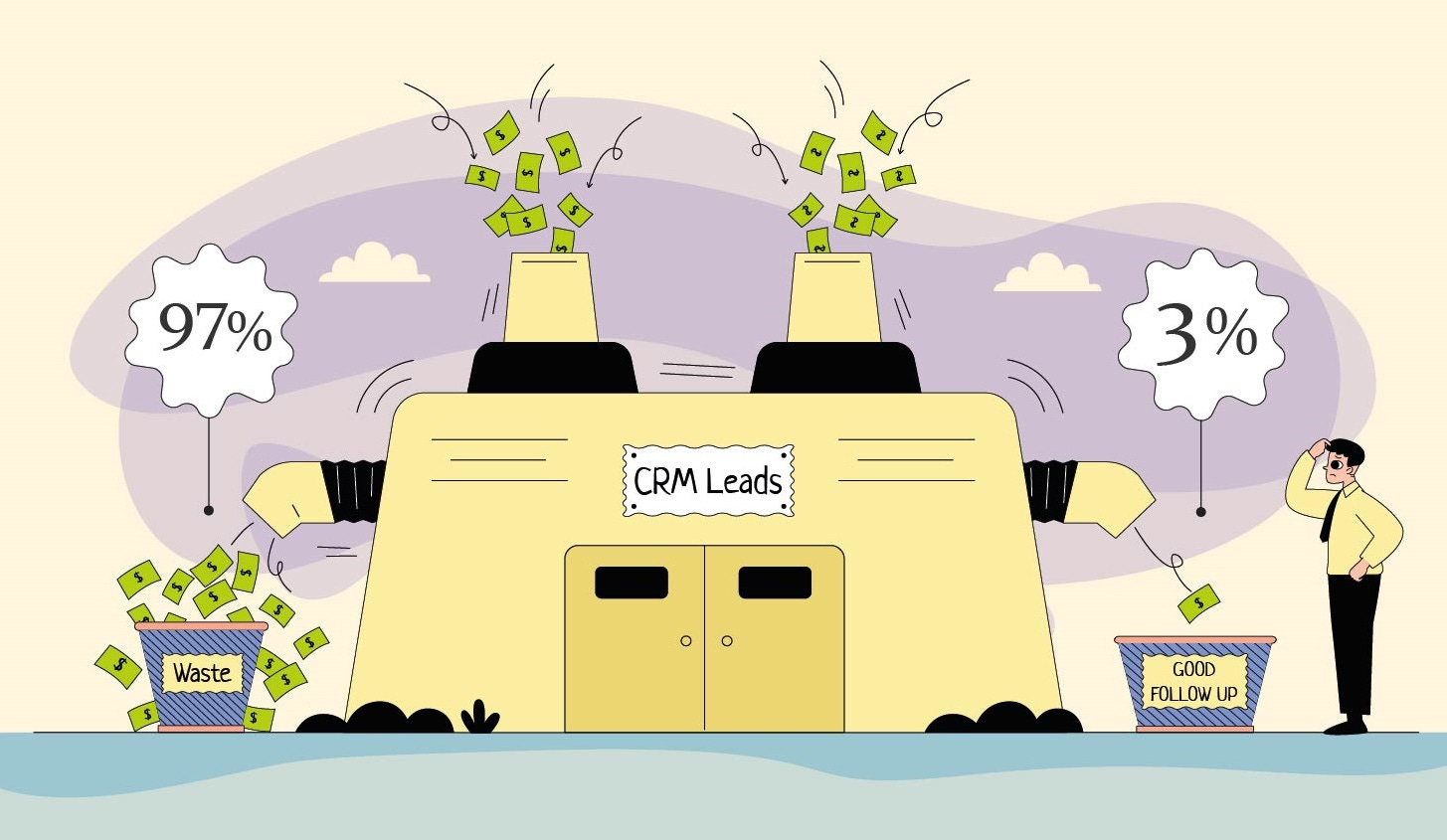 At any point in time, 97% of the leads in the CRM are explicitly ignored as "dead leads."
Lead acquisition costs are a large percentage of the budget, yet 97% of acquired leads are poorly nurtured or ignored.
This should be shocking, especially because lead acquisition costs are the biggest line item in a property's marketing budget.
There are many reasons for this, but two stand out:
Root Cause #1: Prospect Journeys from lead-to-lease are ad-hoc and chaotic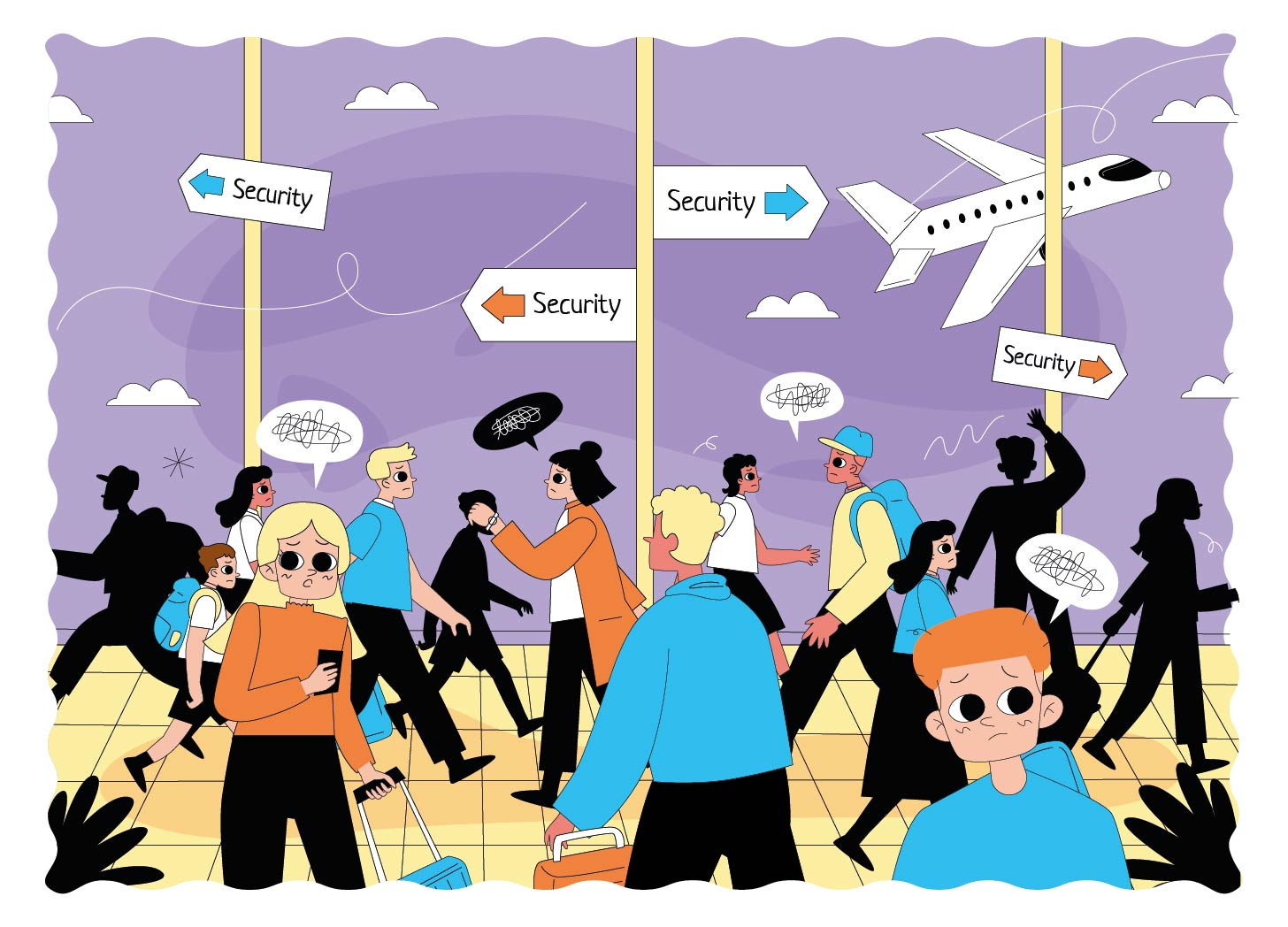 Imagine a busy airport without apparent signs and directions for travelers.
How will they reach their check-in, security, and boarding on time? Without a well-designed system, passengers will be lost. Further, the demand for airport staff will increase, but they will be unable to keep up with the chaos.
I hope you can see the analogy to multifamily here. We give leasing agents like Sharon the responsibility to shepherd a lead to a lease. But, here are the factors that make Sharon's job difficult:
No one has defined the lead-to-lease journey, so Sharon and all other leasing agents are inventing their own. Imagine if every airport staff could put up their directions for security gates.
Sharon wears multiple hats while working in an apartment community. Imagine Sharon being the check-in agent, the security agent, the gate attendant, and the in-flight crew!
When Sharon is given guidance, she is given rules such as "every new contact needs to be touched three times in the first 72 hours". Sharon doesn't have the time to do what is required and is tempted to do nothing but check the boxes to be compliant.
Root Cause #2: Prospect Journeys are inefficient because AI support is virtually absent
2a. Only a few journeys have AI support
Multifamily marketing technology has become quite efficient in the Tour Scheduling phase of the prospect's lead-to-lease journey. But what about the other sub-journeys:
No AI from Scheduling to Tour: Night-before reminders, Day-of reminders, Rescheduling no shows, Managing canceled appointments
No AI from Touring to Application: Alerting about the availability of a new unit, Alerting about a price drop, Ensuring offers are communicated to everyone in the pipeline
No AI for Lead Acquisition: Encouraging referrals from residents and accepting referred prospects, Managing open house events
Undoubtedly, the agents can use some automated systems to help them.
2b. Most prospect questions are repetitive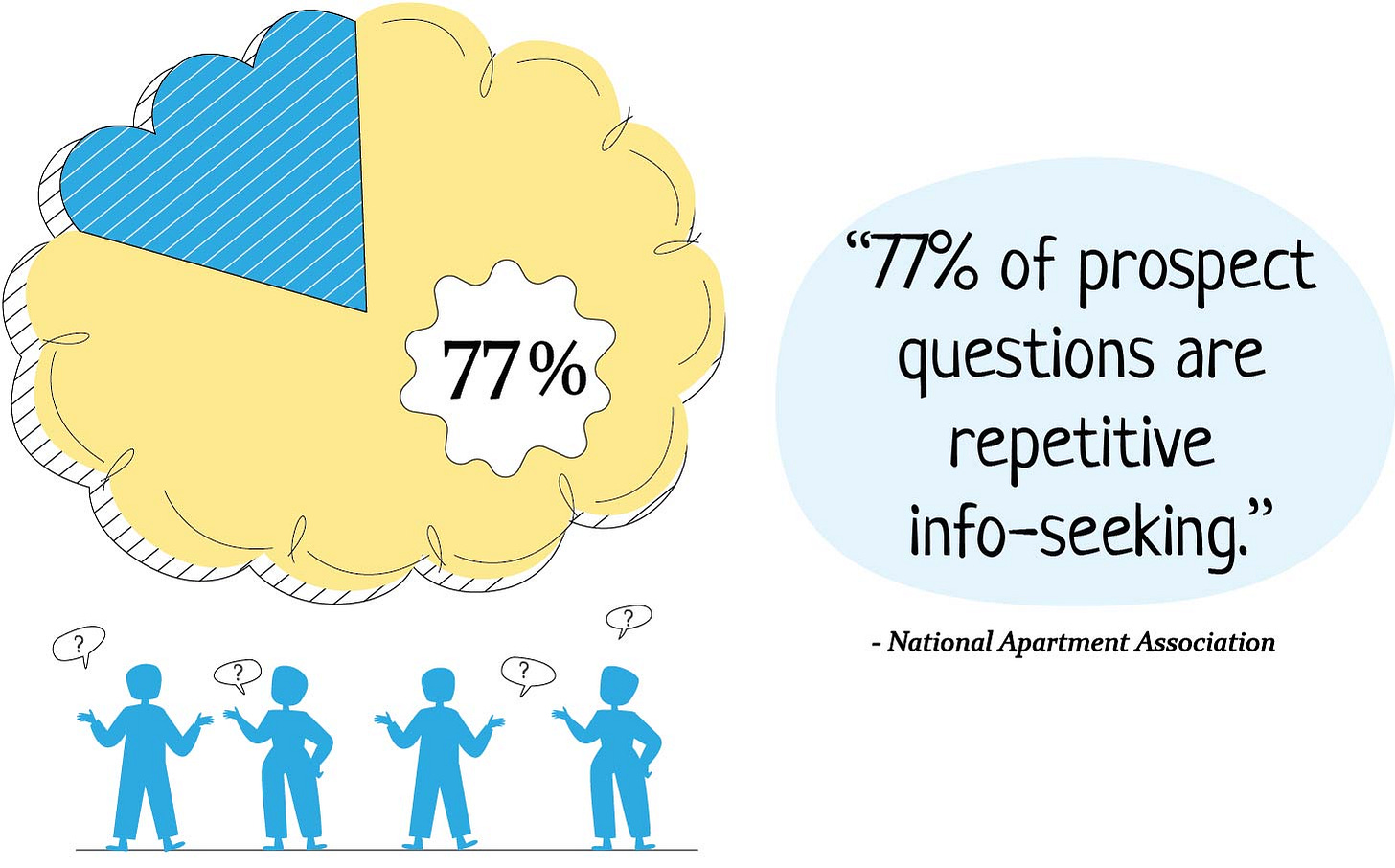 Prospects are information hungry. This is probably the biggest financial commitment they are making for at least the next 12 months. They have questions, and we need to build the systems to give them the answers they seek.
However, not all answers need the active involvement of the agent. A well-timed drip campaign, for instance, can answer the right question at the right time for the prospect.
2c. Multifamily invests very little in technology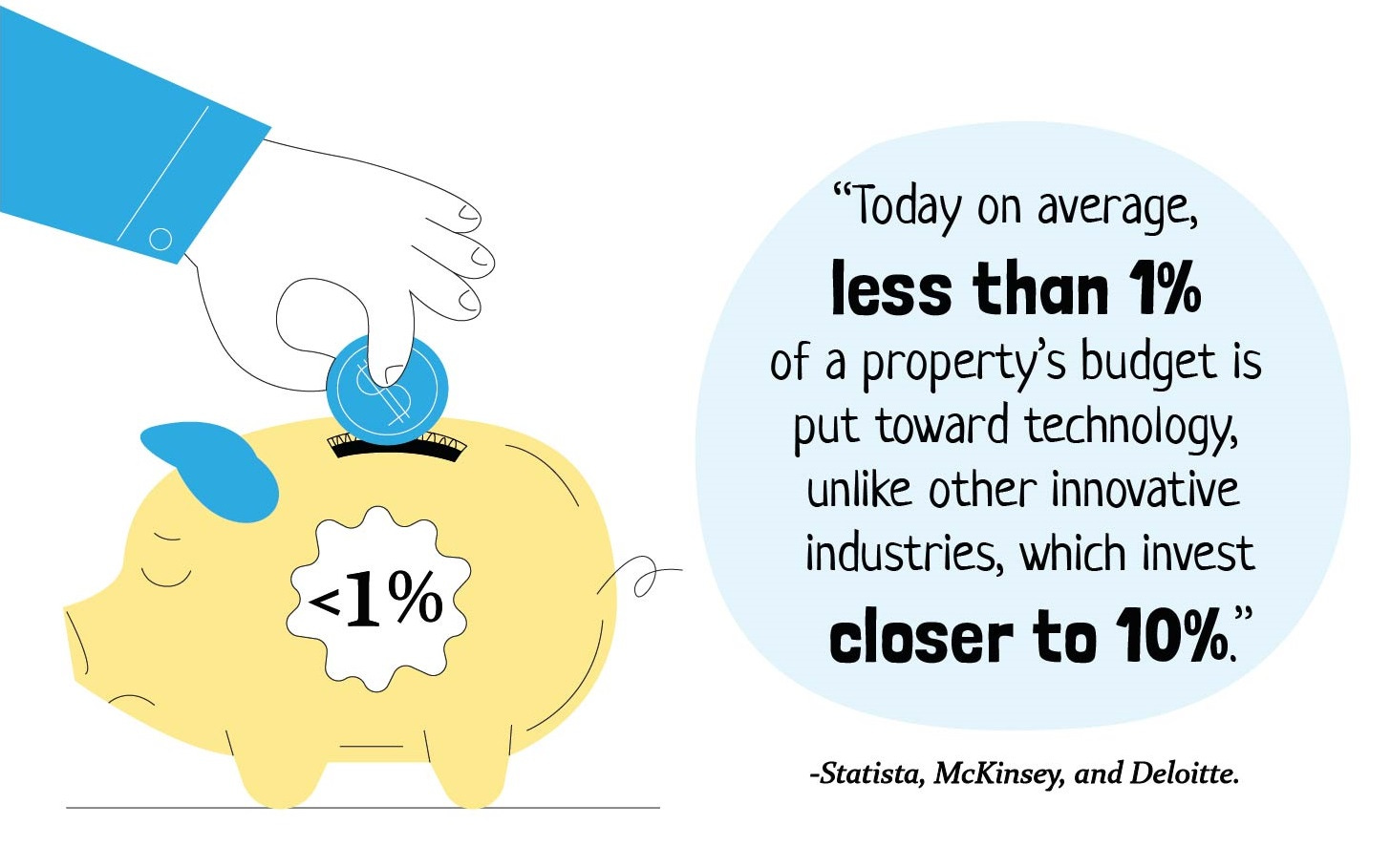 A 3-Step Approach to Designing Prospect Journeys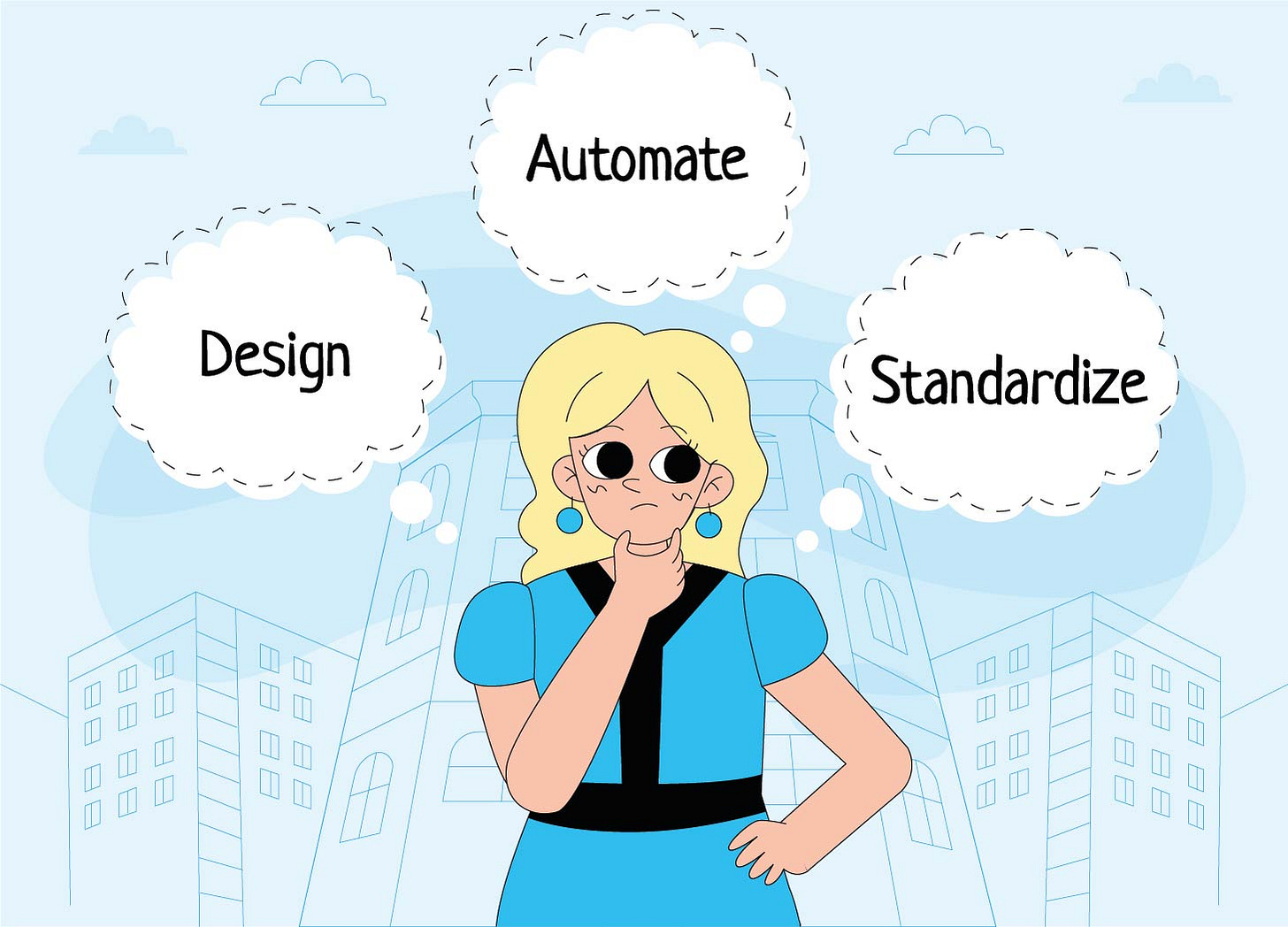 As marketing leaders, how do we design, automate, and standardize the prospect journey across all our properties?
Like any skilled engineer, we need to use the "Divide-and-Conquer" strategy to control and master each step of the Prospect Journey. Specifically, we recommend a 3-Step approach:
Break up the journey into sub-journeys.
Design the Process & Communications for each sub-journey.
Decide on the Human+AI mix for each process in the sub-journey
Let's walk through them one by one.
Step 1: Break the journey into milestones
We start the process with a technique called Divide-and-Conquer, used in strategy since times immemorial. Be it politics, war, or business, it still holds a lot of value for leaders. But how do we begin applying it to solve issues with multifamily journeys?
The first step begins with laying down a typical journey from a lead-to-lease journey into 5 milestones:
Milestone 1: Guest Card Creation "Guest Card"
Milestone 2: Schedule a Tour "Schedule"
Milestone 3: Tour the Community "Tour"
Milestone 4: Apply for a Lease "Apply"
Milestone 5: Lease "Lease"
The 5 milestones above suggest four sub-journeys
From Guest Card to Schedule
From Schedule to Tour
From Tour To Application
From Application to Lease
Step 2: Design the nudges you need to move the prospect from one milestone to the next
For each journey, we have to design the communication and processes you need to move the prospect from one milestone to the next.
We call these "nudges."
At this point, you don't have to worry about which nudge is automated and which nudge will be delivered by an agent. Just write down all the nudges you want in our perfect journey.
Here's a starter set of nudges: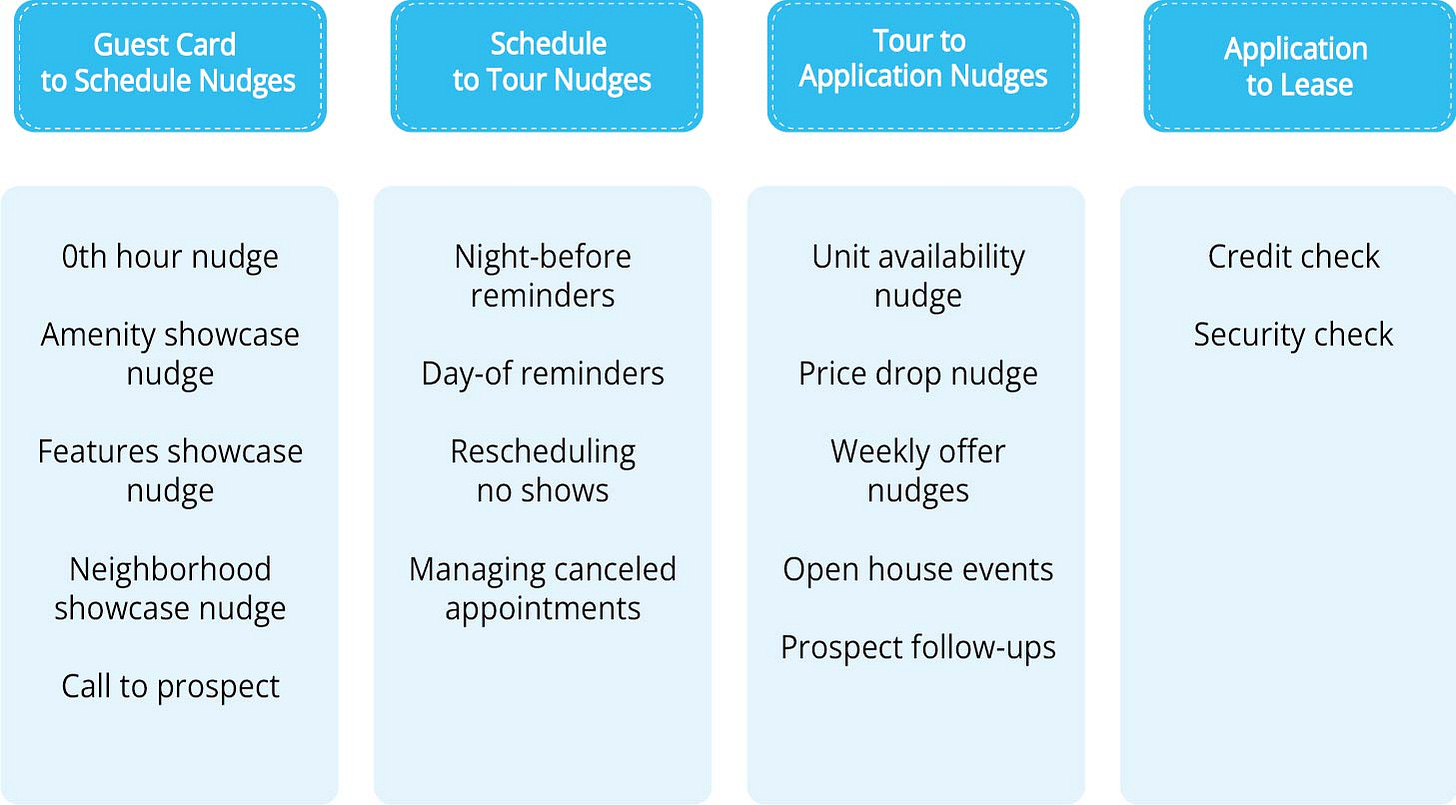 Step 3: Decide on the Human+AI mix for each process in the sub-journey
The final step is to identify which of the nudges above need to be:
Human Led: If a nudge needs to be personal to the prospect, assigning that nudge to an agent is best.
AI Led: If a nudge is repetitive and can be automated, an AI Led nudge works best.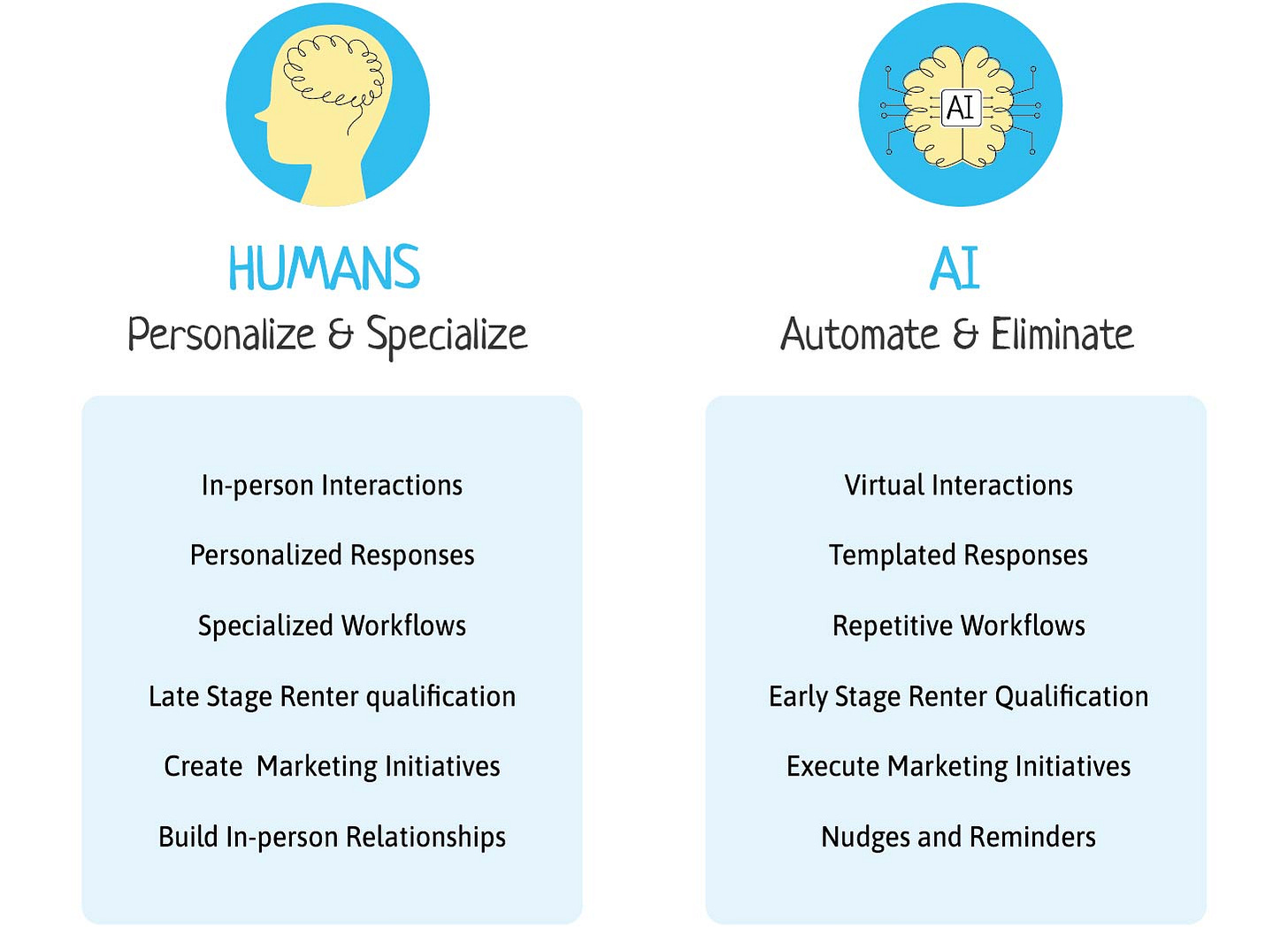 For example, a 0th-hour nudge is a nudge sent within a few minutes of the guest card's arrival in the system. This is used to nudge the prospect to schedule a tour. The 0th-hour nudge can get twice the number of tours scheduled than a nudge on the 24th hour. Since the agents are not always available, it may be best for the 0th Hour nudge to be AI-driven.
Take another example. Once the prospect has toured, they may need a few personal touches to nudge them to apply. Such a nudge to ensure the prospect feels good about the property and is comfortable applying is best done by a (human) agent.
Once you find the mix of Humans + AI that works for you, you will then begin to execute a full Journey AI and lead your organization towards an AI-led future.
Conclusion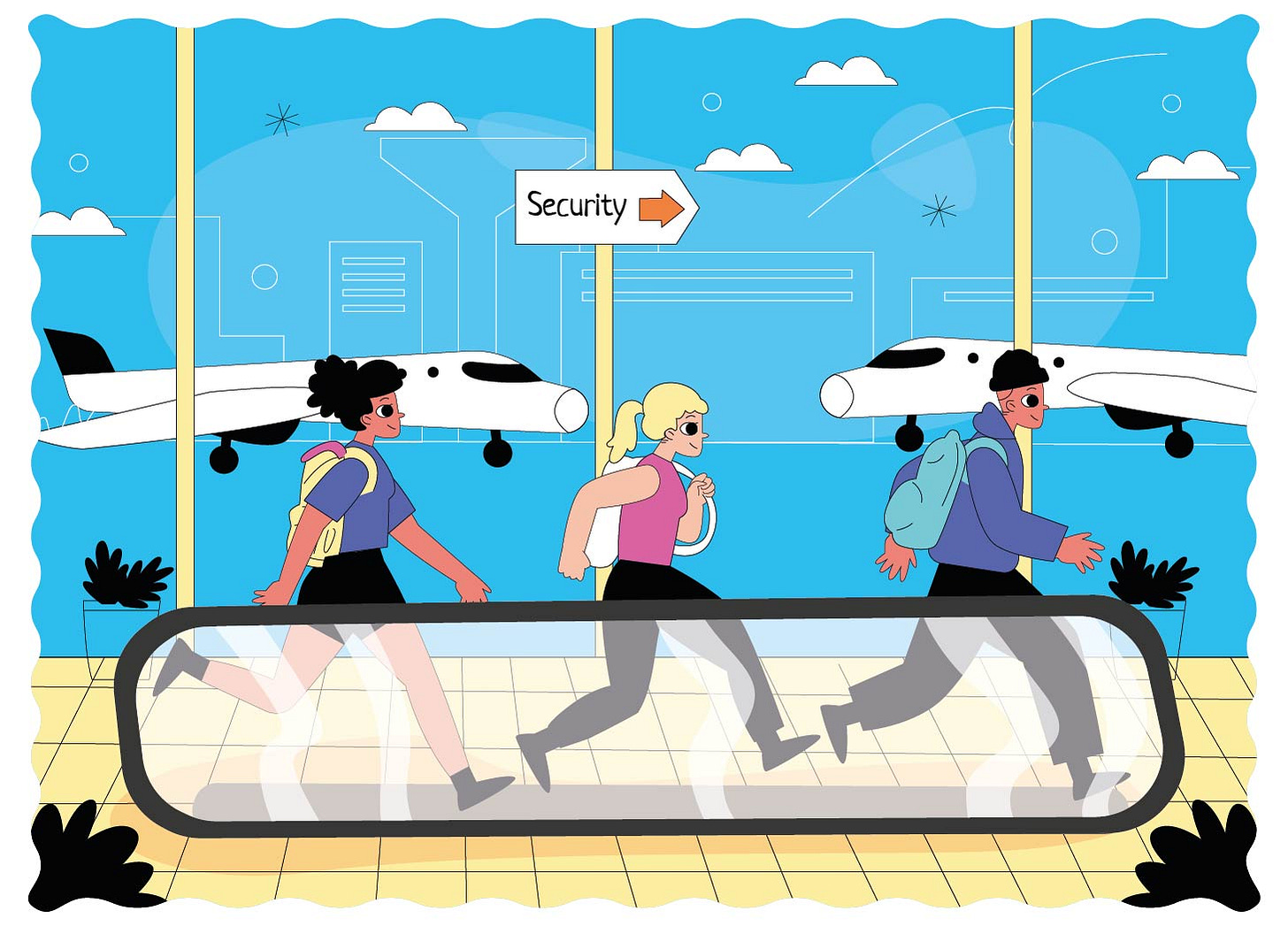 Let's go back to our airport example. Remember the chaos and confusion of that poorly designed system? Everybody was confused about the direction of the security gate.
Now, let's design a well-planned path from their entry to the security gate. Add to this a moving walkway that can cover long distances ("AI") and helpful airport staff at key checkpoints in their path. These simple steps solve a big problem: They allow the passenger to easily find their way from the check-in counter to the security gate.
Similarly, a Humans + AI marketing strategy for the prospect journey will help you deliver key business results through an automated solution while delivering better human experiences. When Sharon, the agent, is finally free of meaningless and repetitive tasks, she can focus on building long-term relationships with her prospects and future residents!
Want to get your colleague on the same page as you? Please share with your colleague:
We would love to get your thoughts! Have you designed journeys? What approach did you take? Do you have advice for others? Please feel free to continue the conversation in the comment section.