Design your Resident Journey: A 3-Step Process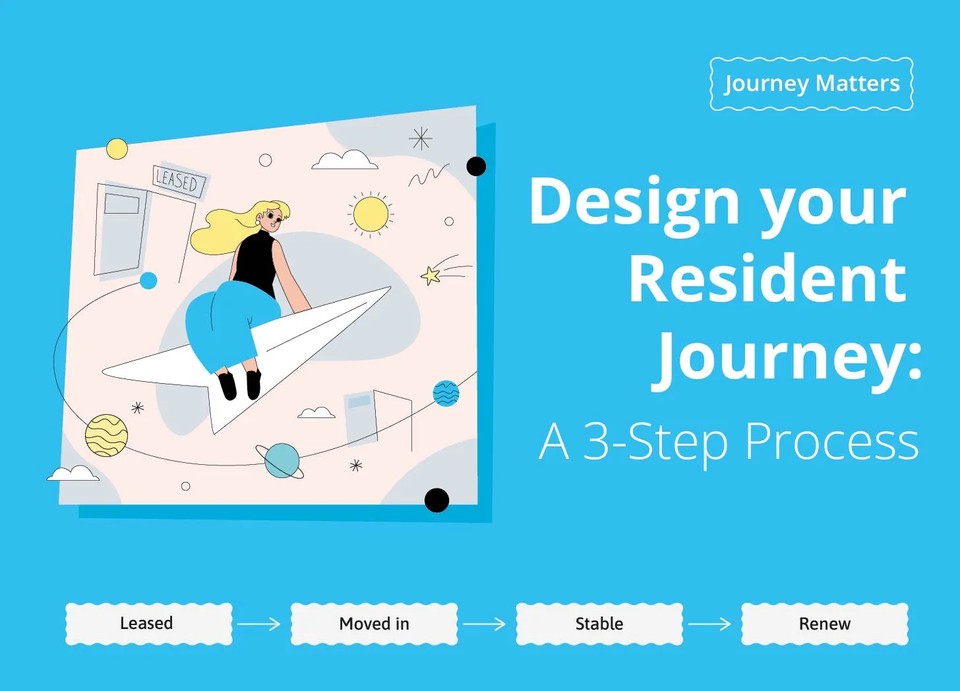 A Humans + AI approach to delivering delightful resident experiences
Summary
The multifamily resident turnover problem is disheartening: The average turnover cost of a 200-unit property with a 50% turnover rate is $385,000. Studies show communication failures at any stage of the Resident Journey (from move-in to settling-in to renewal) motivate residents to move out as soon as the lease is over.
The good news is that marketing leaders have an exciting opportunity to reduce turnover. Where do you start? What questions should you ask? We answer these questions in this post to get you going:
How can I use a divide-and-conquer strategy to design the resident experience?
How can I improve communications at each stage of the journey?
How can I use a Humans+AI approach to minimize the burden on the agent while maximizing the resident experience?
---
The multifamily resident turnover problem is disheartening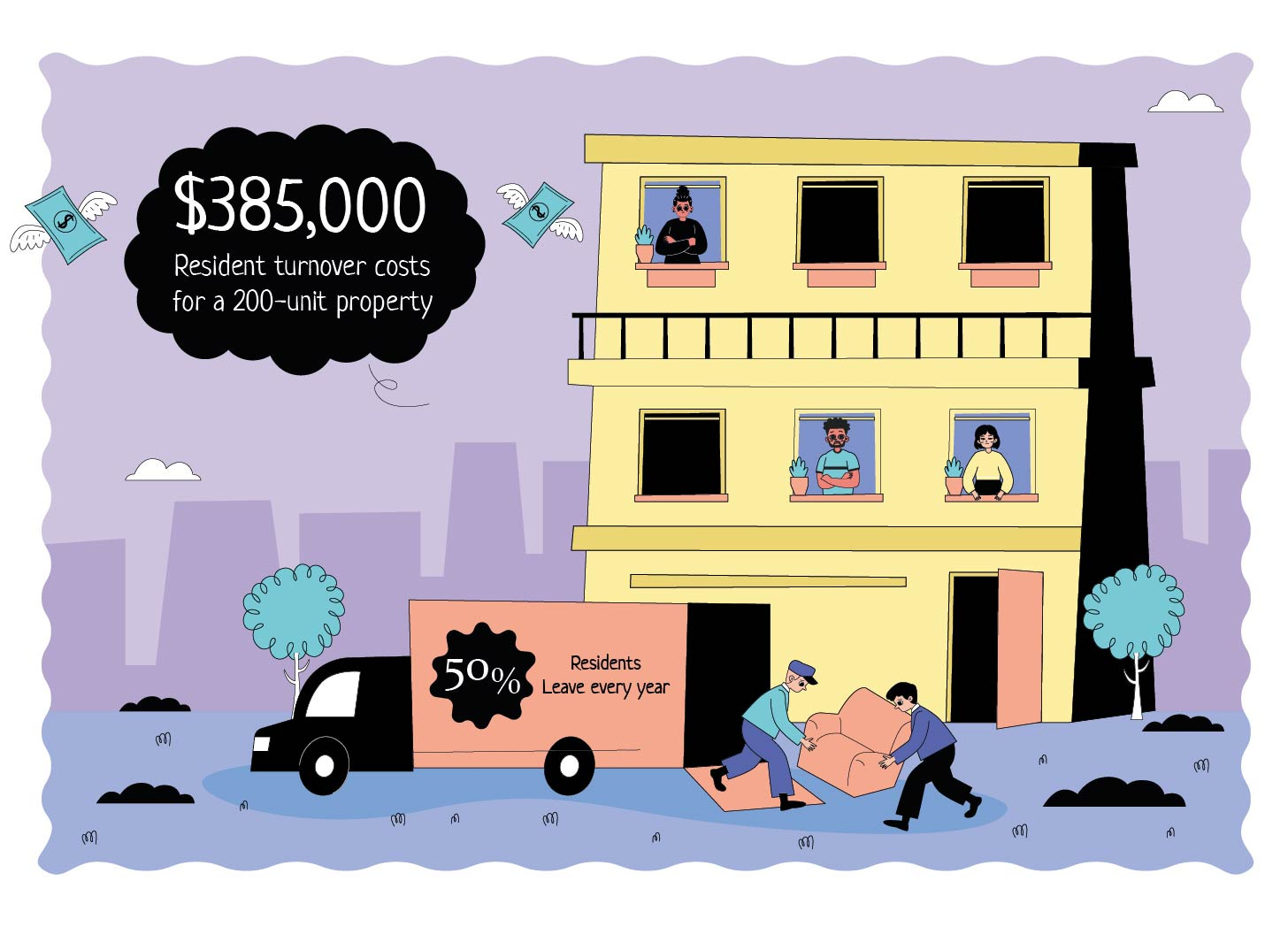 A 200-unit property spends approx $385,000 yearly to cover resident turnover costs
In the last Journey Matters issue, we discussed designing and delivering a Humans + AI prospect journey (read it here). As you must have guessed by now, this issue concerns the resident's journey. Let's start with the current state of the resident journey.
Around 50% of residents quit most communities yearly because of underwhelming experiences and unempathetic service from the overworked on-site teams. And the financial repercussions of the resident turnover reflect in the poor NOI of the property. With around $3850 needed to get a new resident, a 200-unit property with a 50% turnover ends up burning a whopping $385,000 to get its occupancy back up.
Root Cause #1: Communication failures at all stages of the resident journey motivate residents to move out as soon as the lease is over
How would you define a delightful resident journey? Through the years, we have seen a significant shift in renters from material goods to memorable experiences. So it's more than just decor, design, or state-of-the-art amenities. These need to be complemented with a sense of community, friendly communication, and quick resolutions to their queries.
Meet David and Jennifer, for instance.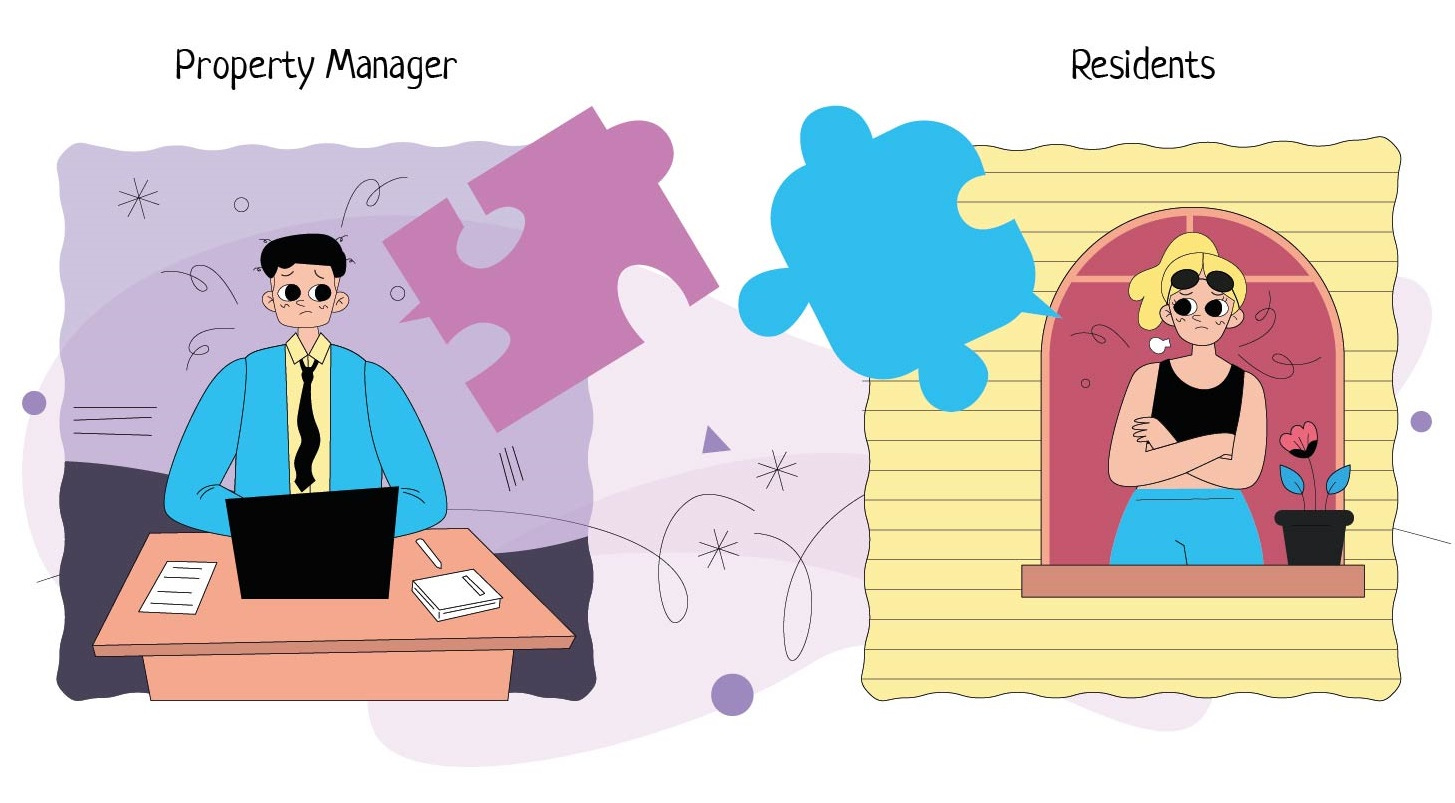 David is an on-site agent forced to wear multiple hats - from a marketer to an amateur event manager to attending prospect tours and resident queries. He does more than a human can do. He is getting stretched too thin for an eventual burnout as he is stuck in a loop of excessive work. He barely gets time to have in-person interactions with the residents. The only communication he has with them is community notices.
Jennifer is a social media manager working remotely. While she meets many people virtually, she misses socializing in person. Two things are very dear to her: meeting new people and having new experiences. She took an apartment last year in David's community in the hope of finding new friendships and exploring new interests. To say that the community did not meet her expectations will be an understatement.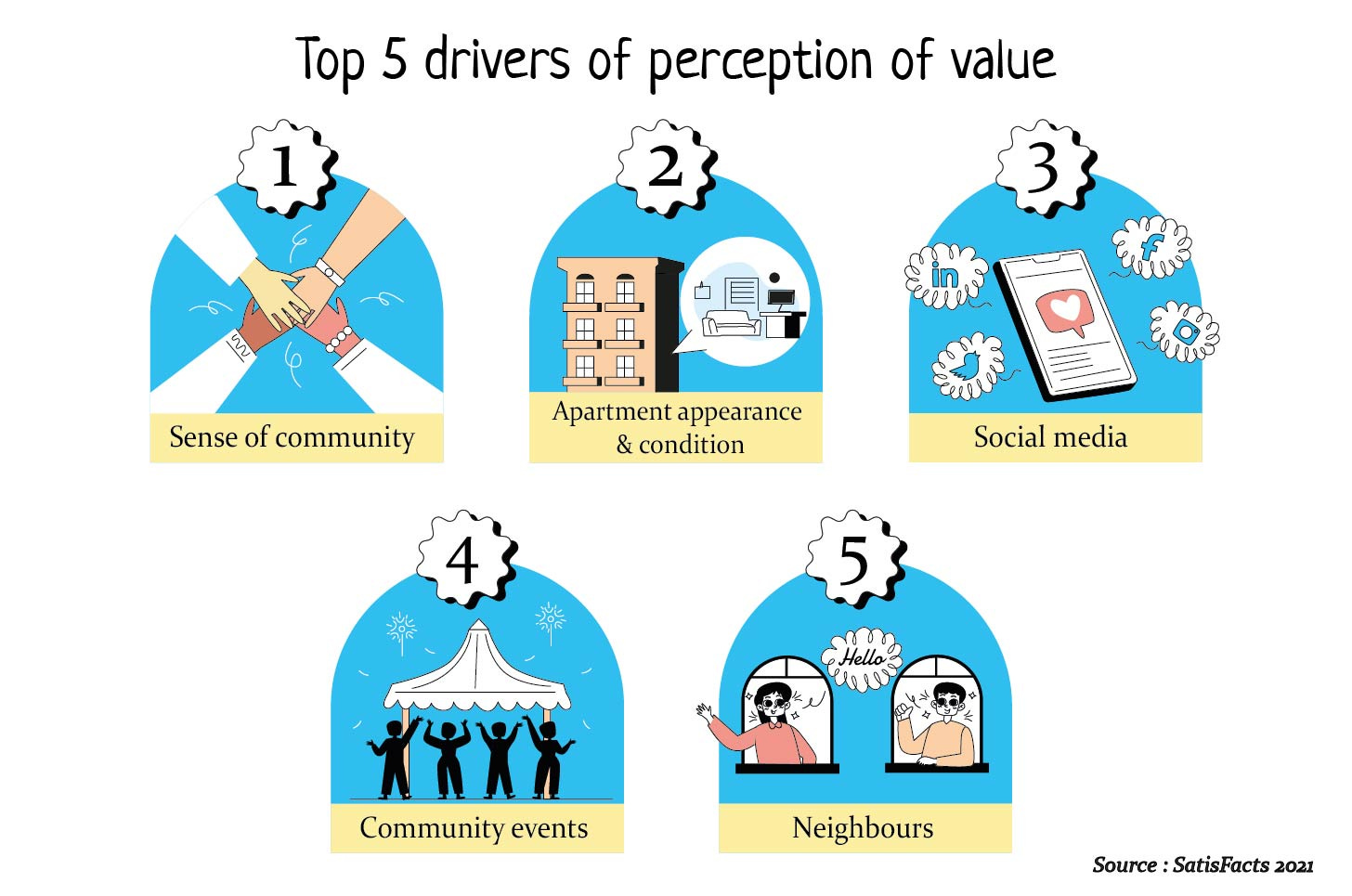 Jennifer is tired of communications on late payments, community violation notices, etc. There seem to be no friendly, uplifting communications that come from David.
Jennifer would like to see more community events that allow her to meet fellow residents.
Consequently, she does not feel part of the community.
Now that her lease is up for renewal, she is finding it difficult to justify the extra rent she'll need to pay.
It seems like David and Jennifer are always talking past one another. As David keeps juggling operational tasks, the resident experience activities take a back seat, and Jennifer keeps getting communication she learns to ignore.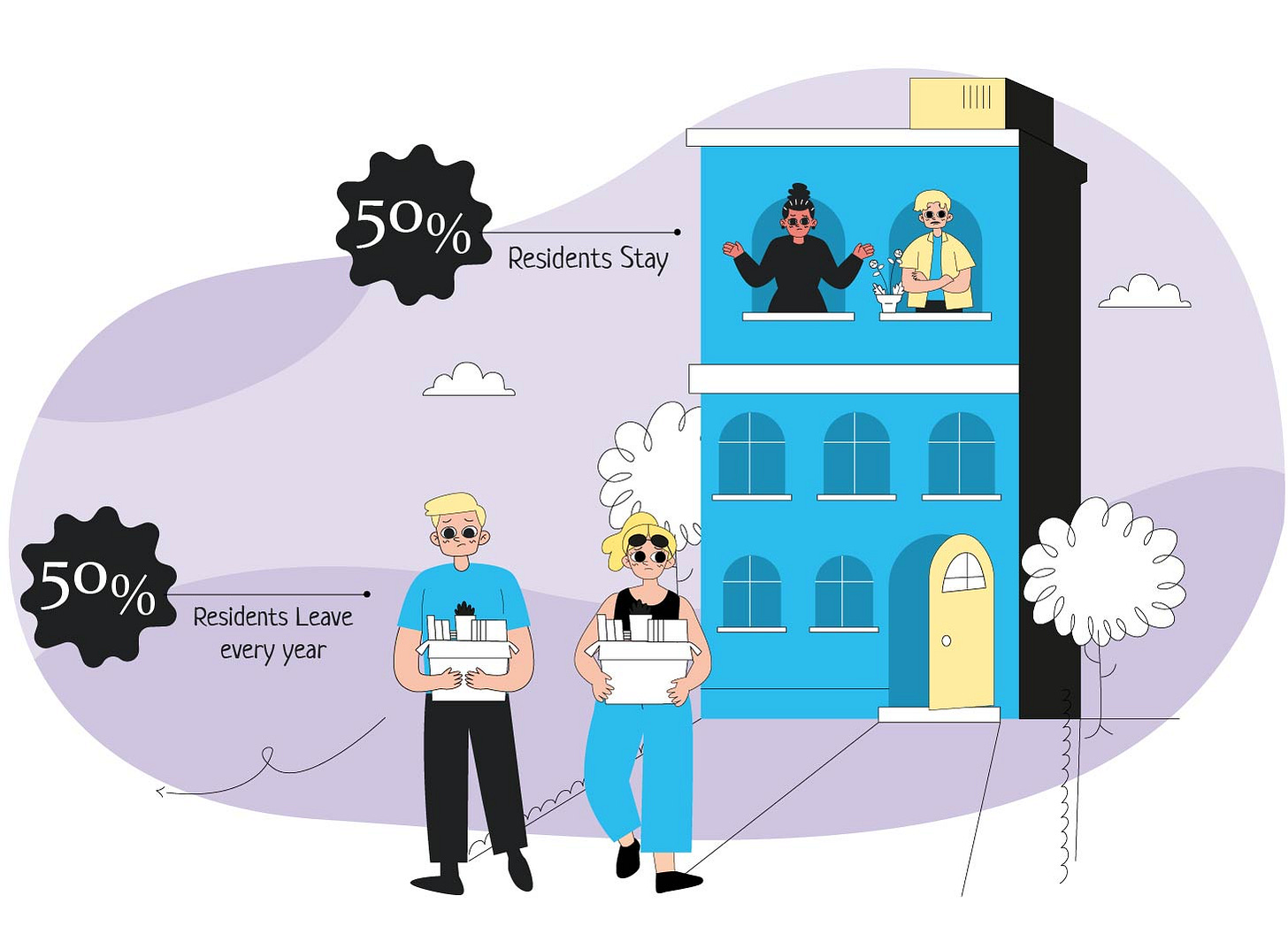 So, it's not surprising that folks like Jennifer make up around 50% of residents who leave the community as a result.
Root Cause #2: The resident journey is driven mainly by burnt-out on-site teams without any AI-support
Now, there are a lot of moving parts to deliver an exceptional resident journey:
Having a flawless move-in experience
Providing relevant community updates frequently
Keeping the community lively and attractive
Fostering a sense of community
Creating a responsive communication channel
Create timely checks for resident experience
Reward residents through the community's referral program
Create efficient renewal processes
Organize resident and renewal events
Create a seamless move-out experience
All these activities are largely manually done by the on-site team. And this list is by no means exhaustive of all that you need to keep your residents happy. But you get the idea. The on-site teams are in dire need of automated systems to make their jobs easier.
A 3-Step Approach to Designing Resident Journeys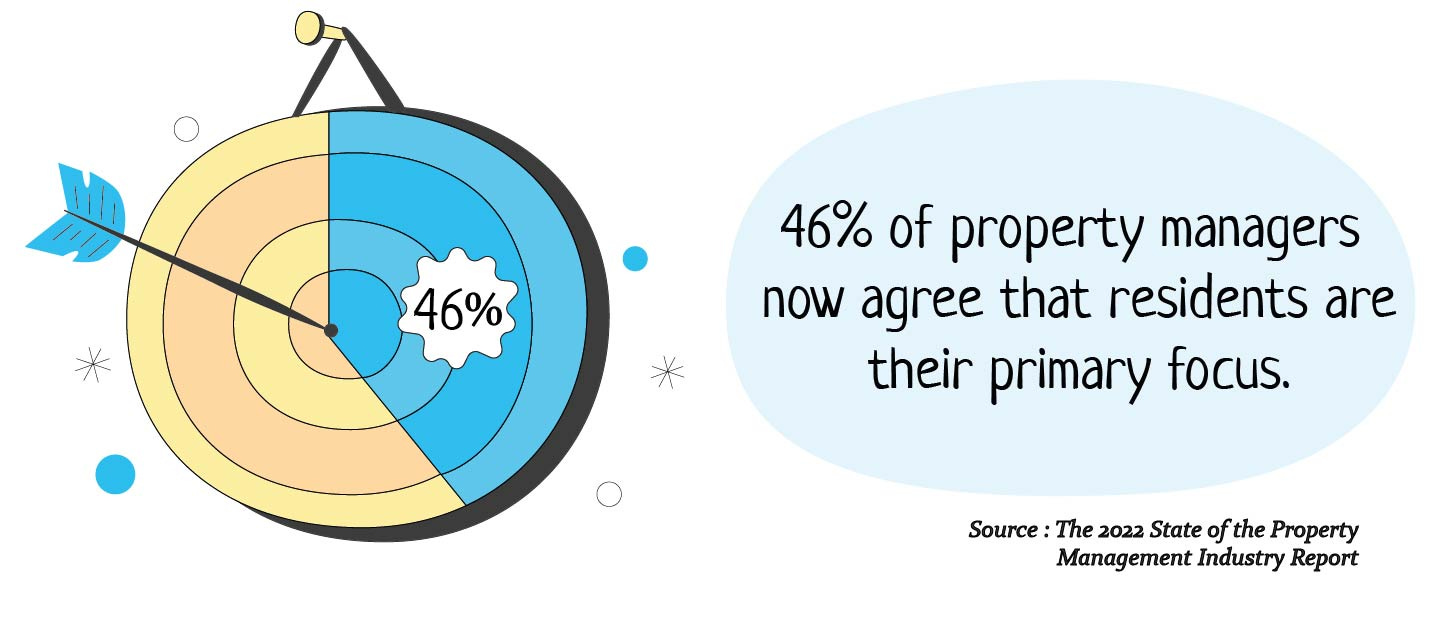 With more PMC owners and operators making resident retention and satisfaction a key priority in their growth strategy, the marketing leaders are at the forefront of minimizing resident turnover through innovation, a reality. Similar to the 3-step process to designing, automating, and standardizing the prospect journey, here's an easy-to-follow process for the resident journey across all your properties. Let's understand it one step at a time.
Step - 1 Break the journey into milestones and sub-journeys
Similar to what we learned during the prospect journey edition, we begin by breaking down the complex resident journey into simpler milestones. The divide-and-conquer technique does this. We take the entirety of a resident's 12-month lease period and split it based on the key activities that occur within that period. These amount to 5 milestones in total:
Milestone 1: Pre Move-in
Milestone 2: Moved-in
Milestone 3: Stable resident
Milestone 4: Ready to renew
Milestone 5: Renewed/moved-out
The five milestones above suggest four sub-journeys
From pre-move-in to move-in
From move-in to stable
From stable to renewing
From renewing to renewed
Step - 2 Design perfectly timed "nudges" to keep your residents engaged and actively moving in the journey.
Now that we are done identifying the milestones and the sub-journeys, we design the required communications and processes to deliver the resident experiences as discussed earlier. These "nudges" aim to inform your residents with the right information at the right time. Not only will these keep them on the right track, but they also motivate them to take action in your favor.
To get you started, here's a starter pack of nudges: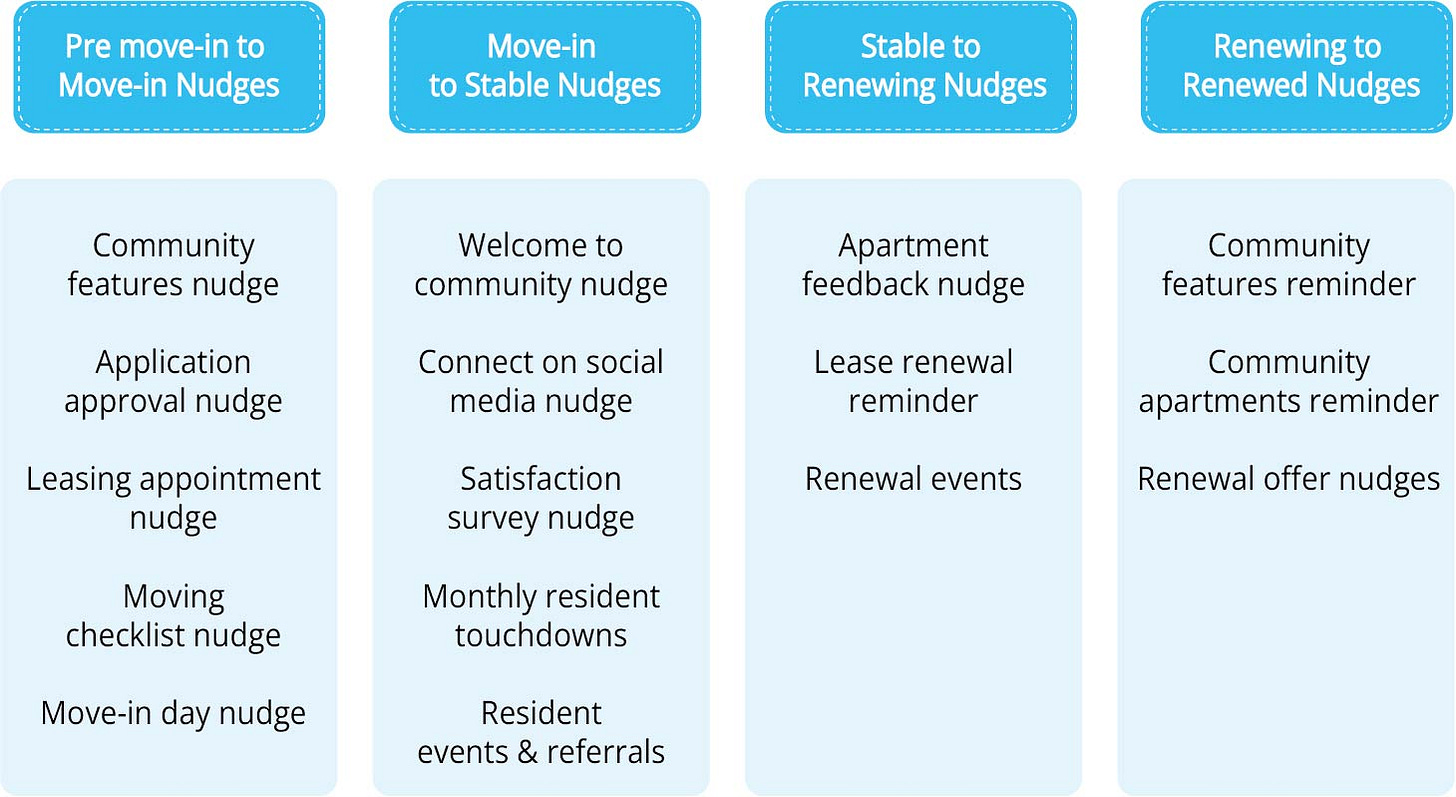 Step - 3 Decide on the Human+AI mix for each process in the sub-journey
To bring steps 1 & 2 alive, we need a robust mix of a Human + AI team. Without it, it will be impossible for you to deliver these time-sensitive experiences, and you will keep losing your residents. Step 3 is all about finding the right mix. Based on if a particular nudge will be delivered by humans or AIs, we categorize them into two categories:
Human Led: If a nudge needs to be personal to the prospect, assigning that nudge to an agent is best.
AI Led: If a nudge is repetitive and can be automated, an AI Led nudge works best.
Let's look at how the Humans + AI approach simplifies resident workflows.
For example, consider the "Move-in Process." This process is agent-led. Agents can spend 2-3 hours on the move-in process, start to finish. This process is essential but repetitive and burns out our already overworked teams.
However, 62% of millennial renters prefer self-service. Most of them prefer digital over any other channel. We can tackle this problem by letting AI provide future residents with byte-sized move-in info. With this automation of the Move-In process, agents can focus on people, not paperwork.
Once you're through this classification, you'll be able to design a resident journey that will help you improve retention and satisfaction at a fraction of your overall resident turnover costs.
Conclusion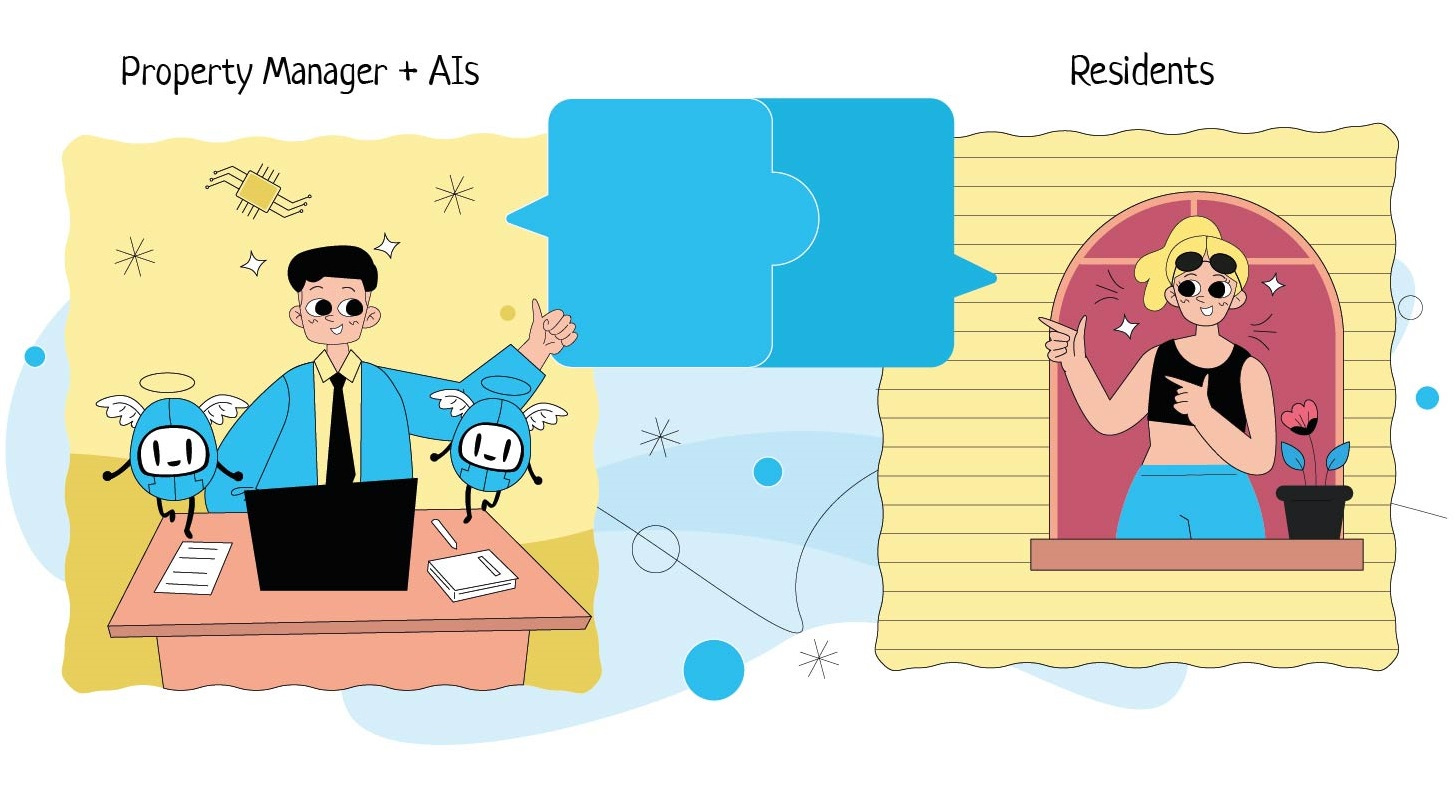 Do you recall Jennifer and David and the communication breakdown between them? It all boils down to making their exchanges more meaningful and effective. Our resident is looking for 24x7 availability of connection, responsiveness, and overall services. They want to be kept informed, engaged, and valued in every possible way. She wants to be reminded of why she chose the community in the first place frequently.
With his new AI friends, David can confidently deliver all that Jennifer needs while developing an in-person bond with her. He becomes her go-to person by giving personalized and timely resolutions to all her concerns.
And she returns the favor in more ways than you can think of - she renews her lease year-on-year and keeps recommending the community to her friends and family. They have finally found a language that works for both of them.
In later issues, Journey Matters will take you through every step of designing, implementing, and deploying the resident journeys.
Do you have any fun stories related to resident journeys that we might learn from? We would love to hear them out. Thoughts about our past or current issues? Please feel free to share. Until next time!